Cutting out sugary sodas can go a long way toward improving your health and helping you lose weight. Water is the ideal beverage, with a twist of lemon or lime for extra flavor. Unsweetened tea and coffee also will keep your calorie count down, and they may have some other health benefits.
Fluids are a source of nutrition and calories. Some beverages are particularly good choices. For example, skim milk is an excellent source of calcium and protein, and it is as good as whole milk but with far fewer calories. If you are lactose-intolerant, similar benefits can be obtained from drinking soy milk or skim milk containing Lactaid, an enzyme that breaks down the sugars that produce symptoms of lactose intolerance.

People who don't like skim milk will find that this preference is simply based on experience, and it can be changed after a month or so of using it instead of whole milk. You can get the same result more slowly and perhaps more easily by switching in stages -- to 2 percent, 1 percent, and then finally to fat-free milk.

Most fruit juices have no protein, are abundant in simple sugars, and should be drunk only sparingly. If you drink fruit juice, it should be unsweetened and calcium-fortified. Unsweetened or artificially sweetened teas and coffees have relatively little nutritional value, but they can be enjoyed without concern about calories.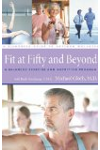 If you're looking for an alternative to juice that's more flavorful than plain water, try a refreshing beverage made from tea leaves. In this video, Dr. Oz shares the details.
Continue Learning about Nutrition and Weight Loss