The consumption of sweeteners in the United States increased from about 14 million tons in 1979 to about 22 million tons in 1999. Included in the category of sweeteners are sugar, corn sweeteners, honey, maple syrup, and other edible syrups. The per capita consumption just of added sugars went from 27 teaspoons (108 grams) per person per day in 1970 to 32 teaspoons (128 grams) per person per day in 1996, according to U.S. food supply data. What is staggering to consider is that non-caloric sweeteners are not included in these calculations. The large increase in the use of corn sweetener, or high-fructose corn syrup (HFCS), in the past thirty years is directly related to the overall increase in sugar consumption in the United States.
In spite of its name, there is no more fructose in high-fructose corn syrup than there is sucrose. HFCS is simply sweet and much less expensive than sucrose. Many different products can use HFCS as an ingredient. Some of these include beverages, cereals and baked goods, dairy products, candy, and many other processed foods. The production of HFCS in the United States increased from 2.2 million tons in 1980 to 9.4 million tons in 1999. The production of HFCS in 2000 consumed about 5.3 percent of the total American corn crop. The consumption of sugar-sweetened beverages has played the largest role in the increase of added sweeteners in the American diet. Food consumption studies have found that the recent increase in energy intake coincides with the increased consumption of soft drinks.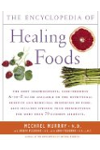 More About this Book
Encyclopedia of Healing Foods
From the bestselling authors of The Encyclopedia of Natural Medicine, the most comprehensive and practical guide available to the nutritional benefits and medicinal properties of virtually everything...
Continue Learning about Nutrition and Weight Loss