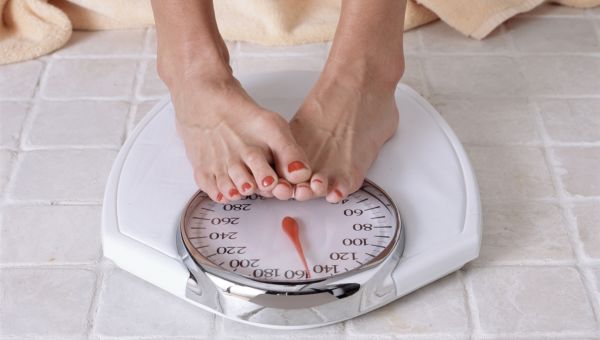 Want to shed pounds? These five foods can help you reach your weight-loss goals.
1 / 6
Is losing weight on your to-do list? Have you tried every diet before with no luck? Stop depriving yourself. According to Joel Fuhrman, MD, the secret to losing weight — and keeping it off — is to eat as much as you want. But there is one caveat: You have to eat the right foods. By "right," he means foods that provide more nutritional bang for the calorie buck. Dr. Fuhrman recently shared his top five essential foods for successful weight loss with Dr. Oz. 2 / 6

1. Pomegranate

"This is the most powerful fruit and the best!" says Fuhrman.

Pomegranate is filled with antioxidants and nutrients that help you burn fat and boost your immune system. It also doesn't

spike your blood sugar

-- which is key to losing weight. Don't want to dig out pomegranate seeds? Go for the juice. Pure pomegranate juice with no added sugar is packed with antioxidants. Research suggests the antioxidants found in pomegranate juice may be especially beneficial in reducing heart-related risks associated with diabetes. 3 / 6

2. Cacao Powder

"This is the only sugar I want in your pantry," says Fuhrman. "This is the most natural form of chocolate there is. There are no simple sugars and no empty calories." Fuhrman recommends having your sweet treats at breakfast. Add some cacao powder (also known as unsweetened cocoa powder) to a banana smoothie and you'll start the day on the right foot. 4 / 6

3. Adzuki Beans

According to Fuhrman, adzuki beans are the key to staying fuller longer. These small red beans are loaded with protein and soluble fiber and have significant amounts of iron, potassium, folate and magnesium. "I love adzuki beans because they are the easiest bean to digest," says Fuhrman. "Their low glycemic index also makes them an optimal choice for individuals affected by diabetes and blood sugar issues." Adzuki beans act as a dieter's best friend because they are high in

resistant starch

, which increases fullness and decreases hunger. They are, in fact, one of the

highest-fiber foods. 5 / 6

4. Squash

According to Fuhrman, squash is another powerful weight loss tool. "This is where you get your carb fix," says Fuhrman. "When you eat this carb you will have the same satisfaction as eating bread or pasta. Squash are also the best carbs for losing weight because they will not raise your glucose level." Fuhrman says you should aim to eat about a cup of squash a day.

Add it to pasta

or a salad and you'll be on your way to losing weight. 6 / 6

5. Cashews

These are Furhman's secret substitute for salad dressings and other sources of fat. Sprinkle cashews on top of a salad or even use them in homemade dressing. To make it, mix cashews, sesame seeds, white wine vinegar and oranges in a blender. You'll have the most nutritious and delicious salad dressing. Skip the low-fat and

fat-free salad dressings

, says Fuhrman. The body actually needs some fat to absorb the nutrients in the salad.

Cashews

will give you the healthy fat you need without empty calories.
Continue Learning about Nutrition and Weight Loss