All foods are composed of some combination of fat, carbohydrate, protein, fiber, and water. Foods that are highest in fat tend to be those with the highest caloric density, followed by those that are high-carbohydrate or high-protein, unless they are also high in water and fiber. Foods that are high in water and fiber have the lowest caloric density. For example, vegetables and fresh fruit are high in water and fiber.
Salads with minimal or low-calorie dressings; roasted or grilled vegetables; hearty vegetable or legume-based soups; boiled whole grains; legume dishes; high-protein, low-calorie smoothies; and fresh, non tropical fruits are all examples of foods that can be enjoyed liberally because they promote satiety while adding abundant nutrients and minimal calories. The key to keeping these foods high in volume and yet low in their caloric density is to avoid adding more than a small amount of fat or other high-calorie embellishments. Although our taste buds have become accustomed to high-fat dressings, vegetables drowned in rich dressings or high-fat sauces are high-calorie landmines being added to otherwise low-calorie, high-volume foods.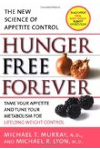 Low caloric density foods means that the calorie per bite of the food is low compared to higher calorie dense foods. For example, an apple is considered a low calorie dense food whereas a slice of apple pie is considered a high calorie dense food.

A study just released from the Journal of the Academy of Nutrition and Dietetics reminds us that the calorie density may make all the difference in helping you painlessly shed some of that extra winter weight.

According to research, it is the volume of food rather than the calories that is the key to helping you feel satisfied or satiated when you eat. Translation: When it comes to weight loss, you need to outsmart your stomach by filling it up with a large volume of low calorie-dense foods to satisfy your hunger, which will enable you to cut back on daily calories. In this case, size does matter.

For example, an apple that would fit in the palm of your hand (about 3 inches) is a mere 75 calories. Because over 85% of its weight is from water (0 calories) and fiber (0 calories), it is considered a low-density food as it is low in calories per bite. However, a slice of apple pie, which could also fit in the palm of your hand, has calorie-dense fat and sugar added, along with the apples, so will serve up about 300 calories a slice. (That's without the a la mode part.) You would have to eat four apples to consume the equivalent of the calories in the pie slice. Because of the apple's volume, you would likely get "full" after chomping on an apple or two, and thus, consume less calories overall.
Loading up on tons of low-calorie, high-volume veggies is going to fill you up for fewer calories compared to a higher fat, more caloric-dense meal like fried chicken. In fact, the puny portions in a fried chicken dinner may cause you to go back for seconds (adding more calories to your meal) in order to obtain the volume of foods you need to eat to feel full.
This is actually part of the logic behind the new MyPlate. By devoting half of your plate to low- calorie, high-volume fruits and veggies, you will crowd out the higher, calorie-dense items on your plate while feeling satisfied.
Continue Learning about Nutrition and Weight Loss