For fastest fat-loss, minimize your blood sugar bumps above 100 to no more than two per day.

I was able to sustain rapid fat-loss if I didn't jump above 100 mg/dL more than twice daily. Fat-loss was marginally greater when I remained under 90, but this was difficult to achieve without omitting legumes and following more of a ketogenic diet. For convenience and socializing, I prefer the slow-carb approach unless I'm dieting to below 8% body fat.

The 100-mg/dL rule excludes binge day, where all is allowed. On nonbinge days, using fructose or semistarvation to remain under 100 mg/dL is counterproductive and considered cheating.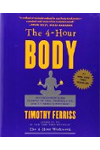 Continue Learning about Nutrition and Weight Loss