My most frequent breakfast consists of eggs, lentils, and spinach. I prefer lentils, straight out of the can, to black beans, and hard-boiling a dozen eggs beforehand makes this easy.

Breakfast is the hardest meal for most to modify, as we're a country of toast-and cereal-eating junkies. Moving to slow carbs and protein requires a more lunchlike meal for breakfast. This is easier when you realize that breakfast can be a smaller meal when followed by a lunch three to five hours later. Try it for five days and you'll see the difference. Not only will the increased protein intake decrease water retention, resting metabolism increases about 20% if your breakfast calories are at least 30% protein.

If you want a more typical breakfast, try eggs with turkey bacon (or organic normal bacon) and sliced tomato. Delicious. Have you ever cooked eggs with ghee (clarified butter)? Try it and thank me. I'll begrudgingly allow plain cottage cheese, due to higher casein content and lower lactose content, in moderation, if you can't stomach other protein in the AM.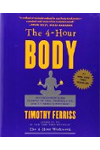 Continue Learning about Nutrition and Weight Loss