I don't believe you should run from your favorite real foods. Rather, you should learn the right portion sizes and eat your chosen delights occasionally and mindfully. You may not be able to eat a five-inch slice of cake, and you may not be able to eat cake five days a week, but you also don't have to cut it out entirely as so many other weight-loss plans would have you believe. I'll always tell you to enjoy what you love and think about what you're eating. If you do, you'll feel rewarded and be more likely to stick with your program for the rest of the week instead of deciding you've blown it and throwing caution to the wind.

Eating what you love doesn't mean "all you can eat." Internalize that idea, and you're on your way to weight loss. My research shows that clients who ate one or two of their favorite forbidden foods a week still lost weight. Those who ate four or more pleasurable foods (meaning those higher in calories) plateaued or gained weight. Learning to incorporate what you love at the right frequencies will also help you understand how to moderate that food choice when you reach your goal weight. Remember that depriving yourself of food, especially what you love, makes you want it even more. Food is rewarding, and this reward feeling intensifies if you restrict.

Your body works on weekly averages, so in any given week, one day will not kill your efforts toward weight loss. Many people have dessert one night and decide they've wrecked their diet, so they give themselves permission to binge and pick up again the following week. Instead, enjoy the treat, eat it with elegance, and then move on. Be proactive over the next few days to balance out what your body needs. You'll learn how to do this by understanding your weekly allotments and managing your entire week of eating. If more people just looked forward to the occasional dessert, enjoyed it without guilt, and moved on mindfully, they'd be able to snap right back into their weekly program.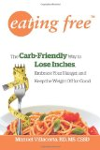 The idea of "forbidden foods" is a recipe for disaster. Adults (especially) don't like to be forbidden, and when it comes to what you eat, there really is no reason to eliminate your favorite foods from your diet. Of course, moderation is key.
Instead of forbidding certain foods, create an environment for success where 90% of the foods in your home are healthy, whole foods. Leave that 10% for the occasional splurge. This means you can enjoy your birthday cake without guilt.
Continue Learning about Nutrition and Weight Loss