Science tells us we need to eat minimum amounts of each important food group for optimal brain and bodily function, as well as for weight loss. All the diets that tell you to avoid all fats and carbs are setting you up for physiological failure. I say, don't fight your biology. Give your body what it needs, and watch what you'll soon achieve. When it comes to eating right for weight loss, my research shows the optimal combination you need to fuel your brain and body -- and achieve quality weight loss -- is 45 percent carbs to 30 percent protein to 25 percent fats.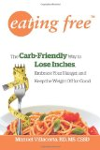 Absolutely! In fact, both are recommended as part of a healthy, balanced diet - even for people who are trying to lose weight.
Carbohydrates are the body's preferred source of energy. They supply the brain and muscles with clean fuel to carry out the many processes required to keep the body performing at its best. Additionally, fiber (a type of carbohydrate) helps you feel full and therefore assists with weight management. If you are trying to lose weight, aim for 45-50% carbohydrate per day from whole grains, fruits, vegetables and milk.
Fats add flavor and satisfaction to meals and are essential to maintaining good overall health. Aim for 25-30% fat per day from healthy fat sources like nuts, nut butters, avocado and olive oil.
Yes! Healthy fats like avocados, olive oil, nuts, seeds, nut butters, and olives help keep you satiated and reduce cravings. Complex carbohydrates like whole grains, sweet potatoes, and brown rice provide energy. Replace refined carbs with whole grains and avoid processed and sugary carbs.
Continue Learning about Nutrition and Weight Loss