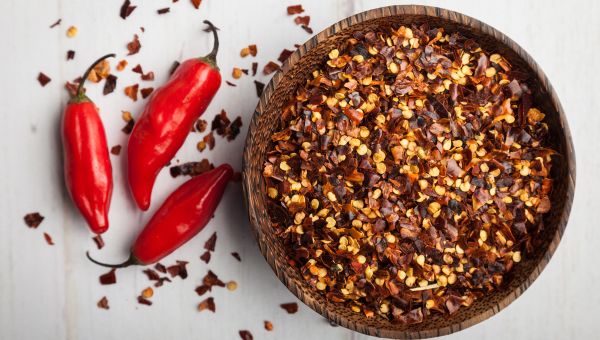 Wouldn't it be great if you could just sprinkle something on your food to help you lose weight? Research suggests these fiery flakes might fit the bill: crushed red pepper.
A small batch of studies has shown that a key ingredient in hot peppers -- capsaicin -- may help curb appetite and hinder the storage of fat.
Slim and Spicy
If you're serious about losing weight, red pepper flakes alone aren't going to move the dial much. But they could be a useful addition to a legitimate weight loss plan. Researchers in one study concluded that capsaicin may boost sympathetic nervous system activity in a way that dampens hunger and calorie intake later in the day. And related research found that capsiate -- a capsaicin-like compound from sweet peppers -- hindered fat storage and boosted weight loss.
Fiery-Hot Weight Loss
Besides possibly helping you lose more weight, adding heat to low-calorie meals will boost flavor and interest as well -- whether you choose capsaicin-rich cayenne pepper, diced jalapenos, or any variety of hot chili peppers.