It may be surprising to learn that calorie requirements don't increase at all during the first trimester and only increase by an average of 300 calories per day after that!
Aim to get these extra calories from foods which also provide vitamins and minerals, such as, fruits, yogurt, and fortified breakfast cereal rather than foods which only provide calories, such as cakes or cookies.
The information at http://www.choosemyplate.gov/ can help you make nutritious choices.
Your doctor will discuss your individual calorie requirements & weight gain goals as they may vary from this depending on your weight prior to pregnancy. It is important to note this is not the time to restrict your calories or try to lose weight.
Proper nutrition is vital during pregnancy. Women should only consume about 300 calories more than usual.

Research shows that the ideal caloric intake for pregnancy breaks down like this: Overall, aim to increase your consumption by about 10 percent. During the first trimester, you want to shoot for an increase of about 100 calories per day over a typically healthy intake of calories, or the equivalent of an extra glass of skim milk.

During the second trimester, you'll want to increase to an extra 250 calories per day, or the equivalent of a healthy mid-afternoon snack of ten walnuts plus an apple.

During the third trimester, you'll want to increase to an extra 300 calories per day, or the equivalent of three pieces of fruit.

Those caloric amounts are guidelines that you'll want to hit, understanding that daily amounts may vary a bit and understanding that there are many times that, because of nausea or exhaustion, you won't even get close to it. As long as you're in the ballpark most of the time, that's fine. Our end goal here is to make sure your weight is a healthy one throughout your pregnancy for your own well being, and to provide the best environment for your child.

The ultimate goal, of course, is to make sure you gain enough weight to build the infrastructure you need to support your baby (placenta, uterus, breasts, etc.), but not so much that people are asking whether you're heading to the hospital when you're only 5 months along.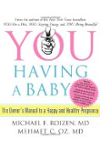 Your calorie needs will depend on your weight gain goals. Most women need 300 calories a day more during at least the last 6 months of pregnancy than they do pre-pregnancy. Keep in mind that not all calories are equal. Your baby needs healthy foods that are packed with nutrients -- not "empty calories" such as those found in soft drinks, candies, and desserts.
Although you want to be careful not to eat more than you need for a healthy pregnancy, make sure not to restrict your diet during pregnancy either. If you don't get the calories you need, your baby might not get the right amounts of protein, vitamins, and minerals. Low-calorie diets can break down a pregnant woman's stored fat. This can cause your body to make substances called ketones. Ketones can be found in the mother's blood and urine and are a sign of starvation. Constant production of ketones can result in a child with mental deficiencies.
This answer is based on source information from the National Women's Health Information Center.
Continue Learning about Nutrition & Pregnancy