The effect of foods eaten during pregnancy in the baby has been a subject of discussion for thousands of years. However, getting adequate nutrients is most important. You have probably noticed that pre-natal vitamins now contain omega-3. That is a change. Focus on getting multiple servings of different fruits and multiple servings of different vegetables each day. Remember that wheat is not the only grain. Include oats, rye, barley, brown and wild rice. Include 3-4 dairy servings as well so that you have enough calcium for you and the baby. Round out your calorie needs with lean protein sources. Include legumes (kidney shaped beans) and nuts as protein sources. Pregnancy is not a time to diet, but it is not a time to eat everything in sight either. Good choices made now and continued will positively affect the health of the entire family. Well balanced, colorful meals with selections from all the food groups contribute to good health.
Some research suggests that the more varied the mother's diet is during pregnancy and breast feeding, the more likely the child is to accept new foods and flavors. The most important thing to do is get enough nutrition. A pregnant or breast feeding women needs an additional 300-500 calories per day. They also need more protein, iron, and calcium. Taking a pre-natal vitamin will help assure you are getting enough of the vitamins you need. Fish-oil supplements may also help with the baby's brain development.
When nutrition is less than optimal in the womb, the baby may suffer effects later on in life. Babies that are small at birth due to inadequate nutrition may be more likely to die of a heart attack and greater risk of diabetes later in life compared to babies who had better nutrition in the critical first few months of after conception according to researchers from Southampton University.
If you are planning to get pregnant, get your nutrition in order first. A well-nourished and healthy mother leads to a healthy baby.
A developing baby in the womb develops the sense of taste early on. By 15 to 17 weeks, the amniotic fluid can reek of curry, cumin, garlic, onion, or other strong tastes from a mom's diet. The taste of that fluid changes depending on what you're eating - and that may strongly influence what your child prefers to eat after birth.

This is one reason that I think it's important to eat as diversely as you can (with healthy food choices, of course) while pregnant, depending on your nausea levels. Doing so will help stimulate your child's taste buds. You might give birth to a more adventurous eater who might actually utter the words "please pass the broccoli" in a few years.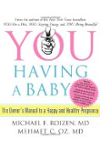 Research shows that baby's first food preferences can be altered by his mother's food choices. The phenomenon is so important that it prompted the American Academy of Pediatrics to make a remarkable statement in 2006. They said:

"Both amniotic fluid and breast milk provide flavor exposure to the fetus and infant. These exposures influence taste preference and food choices after weaning. Thus, exposure to healthier foods through maternal food consumption during pregnancy and lactation may improve acceptance of healthy foods after weaning. Because infant responses to taste are different from mature taste, these early exposures may be critical in determining food preference later in life."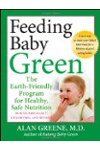 Continue Learning about Nutrition & Pregnancy