Nurses are the people who will care for your child most frequently. They administer medications, take vital readings, and do a thousand other things to make sure all treatment orders are being followed, nothing is going wrong, and your child is as comfortable as possible. Nurses are usually the most accessible caregivers; turn to them first with requests, questions, or problems.
Nurse managers manage the other nurses on a floor or in a department. If you're not happy with something and have repeatedly asked a nurse or nurse's aide to remedy the problem, ask to see the nurse manager.
From The Smart Parent's Guide: Getting Your Kids Through Checkups, Illnesses, and Accidents by Jennifer Trachtenberg.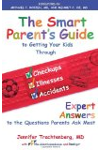 Continue Learning about Nursing