Holding in a sneeze is like holding down the top of a jack-in-the-box. Why not just let it out? The air expelled by sneezes is said to travel up to 100 miles per hour; holding in a sneeze could cause fractures in the nasal cartilage, nosebleeds, burst eardrums, hearing loss, vertigo or detached retinas. Therefore it is best to let your sneeze fly (yet shielded by a hankie, preferably).

Plus, your body is trying to clear out your pharynx-and that's a good thing. To help the sneeze come out, look at a bright light. This stimulates the optic nerve, which crosses wires with the sneeze center. The added irritation of an adjacent nerve will get the sneeze going.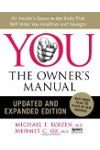 Continue Learning about Nose Disorders
Your nose plays a very important part in maintaining your health. As you breathe it filters out the bad stuff in the air like dust and germs. It also moistens the air as you breathe so that your lungs stay hydrated and healthy. Yo...
u can be miserable if your nose is injured or irritated, whatever the cause. Nose disorders can range from a simple nosebleed or a runny nose that can be treated at home to more serious disorders such as nasal polyps (growths) or a deviated septum (a twist in the wall that separates the two sides of your nose) that may require surgery. Whatever the cause of your nose problem, it's important to know that you can usually be helped by seeing an ear, nose and throat (ENT) doctor.
More