We all have a partially bony septum dividing the two halves of our nose. Because each half of our body does not perfectly match the other half, we often have what is called a deviated or crooked septum. But is it crooked enough to block the drainage of the sinuses? In my opinion, most times it is not crooked enough to warrant traditional surgery. I would first recommend an endoscopic look at the sinus drainage under the middle turbinate. Sometimes a simple repair of the opening with a surgical endoscope will do.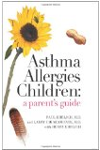 More About this Book
Asthma Allergies Children: A Parent's Guide
Asthma and allergies are at epidemic proportions. It doesn't have to be that way. Two experienced pediatric allergists tell everything a conscientious parent needs to know about these conditions,...
Continue Learning about Nose Disorders