These prescription-strength medications are used when there is pain and inflammation from many types of arthritis and other pain problems. They are commonly used to treat back pain, neck pain, TMJ, injuries, headache, PMS, menstrual pain, dental pain, muscle pain, fibromyalgia, osteoarthritis, inflammatory arthritis, and everyday aches and pain. These drugs work as an anti-inflammatory and pain reliever. Like aspirin, NSAIDs block the production of prostaglandins that cause inflammation, pain, and stiffness.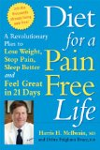 NSAIDs are an extremely common and readily available class of drugs that focus on decreasing inflammation. Inflammation is either primarily or secondarily responsible for several different types of pain, including arthritis, headaches, fibromyalgia, neuropathic pain, sprains or strains, and degenerative disk disease.
Although readily available, it is very important to use these medications as directed, and to not take more than one type at a time. When over-utilized, this class of medications can be harmful, including causing gastric of intestinal ulcers, and thinning of the blood.
Continue Learning about Nonsteroidal Anti-inflammatory Drugs