Aspirin increases the risk of stomach and intestinal ulcers and internal bleeding. Most non-steroidal anti-inflammatory drugs (NSAIDs) have this same risk. Taking them both increases that risk a little more.

NSAIDs include ibuprofen (Motrin, Advil, generics) and naproxen (Naprosyn, Aleve) and many others.

Many people need to take both aspirin and an NSAID. For example, aspirin is used to prevent a heart attack or stroke by "thinning" the blood and reducing blood clots. NSAIDs are used to treat arthritis or some other inflammatory condition.

My advice is to use the lowest possible dose of each. For most conditions, a baby aspirin (81 milligrams) per day is enough. The dose of the NSAID varies depending upon the specific drug and why it is needed.

If a person has ever had an ulcer or internal bleeding, and they take both an aspirin and an NSAID, I recommend that they also take an acid inhibitor. This lowers the risk of stomach and intestinal ulcers and internal bleeding. I usually suggest a proton pump inhibitor such as omeprazole, lansoprazole or pantoprazole. These three drugs are available as generics.

One other fact you need to know about taking aspirin and an NSAID -- they should not be taken at the same time of the day. This is especially true for ibuprofen. Take the baby aspirin in the morning with breakfast. Then wait at least an hour before taking any ibuprofen.

The reason is that ibuprofen latches on to platelets in the blood at the same spots where aspirin attaches to platelets. If you take the ibuprofen first, the aspirin won't have its usual effect of reducing blood clotting.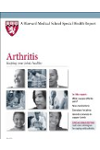 Continue Learning about Nonsteroidal Anti-inflammatory Drugs