Nerve blocks with local anesthetics and/or other medications can be injected near various nerves in the body or near the spine as in epidural injections. Occasionally, Botox botulinum toxins can be injected in muscles to help with certain chronic pain conditions. It some conditions, implanted peripheral nerve stimulators or spinal cord stimulators may be helpful for severe intractable pain.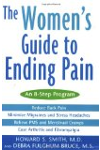 Often a group of nerves, called a plexus or ganglion, that causes pain to a specific organ or body region can be blocked with local anesthetics. If successful, another solution that numbs the nerves can then be injected. These injections (nerve blocks) will hopefully decrease the patient's needs to take oral pain medications.
A nerve block is an injection that numbs a particular nerve to prevent pain signals from reaching your brain (much as lidocaine does in a dentist's office). It's effective for severe pain or for use during a surgical procedure.
A nerve block refers to an injection of medication into a nerve that connects with the painful area. Generally used for the purpose of giving anesthetic medication, it is commonly done for rib fractures. Blocks are also used to anesthetize an area for painless skin repair (suturing).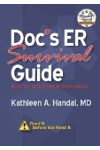 More About this Book
Doc's ER Survival Guide (DocHandal's Guides)
Few people get through life without at least one trip to the emergency room (ER), either as a patient or support person for a family member or friend. Doc's ER Survival Guide is designed to help...
Continue Learning about Non-Diagnostic Surgical Procedures