I have to admit, I'm a big fan of diet soda -- it's a tough habit to break! The problem with diet soda is that, while they may have zero calories themselves, the artificial sweeteners in them could make you crave more foods, especially sweet ones. That's one of the reasons why diet sodas may actually be associated with weight gain.

One obvious alternative is water. You can make it more fun by adding fruit. Whatever is in season, just throw it into the jug, chill and drink. I also love a good naturally flavored seltzer when I want something fizzy.

If you're sleepy and you drink soda as a pick-me-up, a better choice is to replace it with coffee or tea, even an iced coffee or tea if you prefer a cold drink.

No matter what, I'm not an advocate of deprivation. If you're having one diet soda a day, I'm not going to tell you that you MUST eliminate it entirely. Just don't rely on it, and don't let yourself use it as an excuse to eat more later!
Some healthier substitutions for diet soda include flavored carbonated water, green tea, black coffee and even dark chocolate. In this video, internal medicine specialist Michael Roizen, MD, shares his favorite healthy alternatives for diet soda.
Continue Learning about Non-Alcoholic Beverages & Health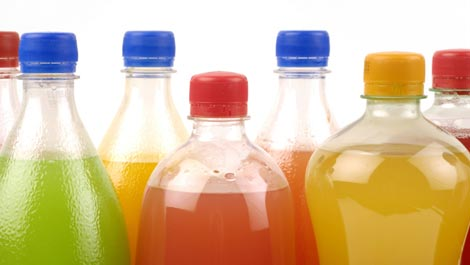 Beverages of the non-alcoholic variety include: juices, sodas, milk, tea, coffee and energy drinks to name a few. While these drinks have a variety of health benefits, it is helpful to lookout for the ones that are low in sugar. S...
odas and artificially sweetened juices are high in sugar and can pack on the pounds. Plus many beverages contain caffeine, which can have adverse effects as high doses. Many beverages provide great resources of antioxidants, nutrition and vitamins.
More