What are the health effects of vitamin water?
Enhanced vitamin waters are all the rage these days, but they can contain upwards of 50 calories per serving. So if you're sip, sip, sipping these "waters" all day (a noble goal because we want to drink plenty of actual water), you could be getting hundreds of unnecessary, extra calories in your diet. And all those extra vitamins? A 1999 survey by the Centers for Disease Control (CDC) showed that the average person already consumes close to or above the Recommended Dietary Allowance (RDA) for many of the vitamins in these beverages.
Continue Learning about Non-Alcoholic Beverages & Health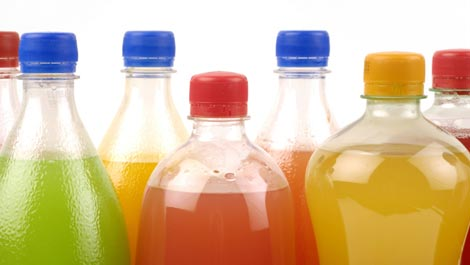 Beverages of the non-alcoholic variety include: juices, sodas, milk, tea, coffee and energy drinks to name a few. While these drinks have a variety of health benefits, it is helpful to lookout for the ones that are low in sugar. S...
odas and artificially sweetened juices are high in sugar and can pack on the pounds. Plus many beverages contain caffeine, which can have adverse effects as high doses. Many beverages provide great resources of antioxidants, nutrition and vitamins.
More