Coconut milk is a by-product of the meat of the coconut and has a number of health benefits. It is rich in minerals and vitamins, and may raise your high-density lipoprotein (HDL), which is the "good" cholesterol. It is also rich in saturated fatty acids and sugar, so excessive amounts of coconut milk can raise your cholesterol, which is undesirable.

There are many health benefits of coconut milk; it's a nice alternative to cow's milk, and it's full of vitamins/minerals, like lauric acid. Watch registered dietitian Keri Glassman, RD, share some tips for incorporating coconut milk into your diet.
Continue Learning about Non-Alcoholic Beverages & Health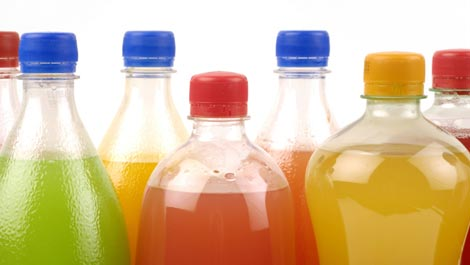 Beverages of the non-alcoholic variety include: juices, sodas, milk, tea, coffee and energy drinks to name a few. While these drinks have a variety of health benefits, it is helpful to lookout for the ones that are low in sugar. S...
odas and artificially sweetened juices are high in sugar and can pack on the pounds. Plus many beverages contain caffeine, which can have adverse effects as high doses. Many beverages provide great resources of antioxidants, nutrition and vitamins.
More