The best beverage you can drink is going to be water. You can make it more flavorful by adding cut up fruit -- lemons, limes, and cucumbers are great! You can also buy pitchers and water bottles specifically made to infuse cut up fruit.

Sparkling water and flavored sparkling waters are great alternatives to sodas if you enjoy carbonation. Teas, both herbal and not, are good choices as well. Try to avoid any beverages that have added sugars (sweet tea, sodas, energy drinks, etc).

Nonfat dairy can provide some healthy protein, calcium and vitamin D. You can also choose non-dairy "milks" such as soy milk, almond milk, or rice milk. These can often provide added calcium as well. Try to find the unsweetened verions of these non-dairy milks.
Following is a guide on how to choose healthy beverages:
Best: Water, herbal or green teas, naturally fermented beverages like kombucha
Next best: Sparkling mineral water, black tea, freshly juiced vegetable juice
Okay: Coffee (preferably organic, shade-grown; if decaf then Swiss Water Process)
Steer clear: Soda pop of any type (diet or regular), pasteurized juice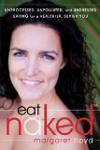 If you water isn't floating your boat (LOL) you can try a couple of other options. These options will allow you to continue to reap the benefits of drinking water, while pleasing your taste buds at the same time.

Add lemon or lime to your water to amp up the flavor a bit. You can also opt to add a teaspoon of agave nectar to give the water a bit of sweetness if you feel it is lacking a bit.

Herbal teas like Pau D Arco are also excellent; allowing you get your water needs filled, while providing a nice, light sweet taste and some antimicrobial benefits.

Finally, you can also try coconut water, which is excellent for hydration and is also high in electrolytes like sodium and potassium, two of the most vital minerals in nutrition.
Continue Learning about Non-Alcoholic Beverages & Health