Sports drinks are great -- for athletes. These beverages, which commonly contain sugar and other sweeteners, delay fatigue and increase endurance. But not everyone with a gym membership needs them, and those who drink them unnecessarily may derail their weight-loss efforts. As a general rule, if you perform endurance exercise, or are in training for a sporting event like a marathon or triathlon, sports drinks can help -- they'll supply your body with the fluids and electrolytes it needs and replenish its supply of glucose. If your workout is relatively easy, however -- a 30- to 45-minute walk or jog or a normal strength-training session -- you probably don't need them, especially if you're trying to lose weight. The 150 sweetened calories (or more) they contain will likely cancel out the calories you burn.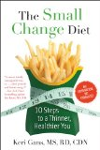 Maybe. Sports drinks are designed specifically to fuel high intensity activity. It's best to incorporate a sports drink for activities lasting longer than one hour of continuous exercise. If the activity you are doing is less than one hour or not intense a sports drink is not needed and water will do.

The reason sports drinks are needed for exercise lasting longer than one hour of intense exercise is because each hour of intense activity oxidizes (burns up) about 30-60 grams of carbohydrates. Sports drinks are designed to deliver carbohydrates back to the body in an amount that is easy for the body to digest and use to fuel activity. Most sports drinks are about 6-8% carbohydrates.
According to the advice in the Academy of Nutrition and Dietetics' Sports Nutrition manual, individuals exercising less than 45 minutes, don't need to drink sports drinks in place of water during their workout. The average person does not need a sports drink to stay hydrated under normal circumstances. Drinking water and consuming a well-balanced diet can certainly meet your daily fluids and nutrients needs. Electrolytes such as sodium, which are lost in sweat, are critical for muscle contraction and for maintaining fluid balance in the body. However, Americans, on average, get more than adequate amounts of sodium in their diet. Continue Learning about Non-Alcoholic Beverages & Health