Water is almost always the preferred fluid for a child to drink when exercising. Sports drinks contain electrolytes that help with rehydration. However, they are also filled with sugars, which increase your child's risk for obesity and diabetes. Professional athletes lose many more electrolytes and calories; therefore, sports drinks benefit them. For non-professional athletes, water is better.
Continue Learning about Non-Alcoholic Beverages & Health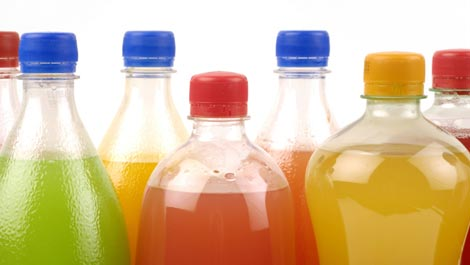 Beverages of the non-alcoholic variety include: juices, sodas, milk, tea, coffee and energy drinks to name a few. While these drinks have a variety of health benefits, it is helpful to lookout for the ones that are low in sugar. S...
odas and artificially sweetened juices are high in sugar and can pack on the pounds. Plus many beverages contain caffeine, which can have adverse effects as high doses. Many beverages provide great resources of antioxidants, nutrition and vitamins.
More