Soy beverages are made by pressing and then grinding cooked soybeans, and their nutrient content is quite different than cow's milk. Soy milk is lower in protein and riboflavin, has little vitamin A or D naturally, and contains very little calcium. Some soy beverages are fortified with vitamins A and D and riboflavin, and many are fortified with calcium. If kids are drinking soy milk as a substitute for cow's milk, check the label to make sure the soy milk is fortified with these important nutrients.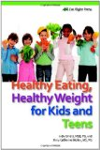 If you are lactose intolerant, have a milk protein allergy or are vegan, soy milk is a good non-dairy alternative to cow's milk. While it does have less protein than cow's milk, it has more protein and less sugar than almond milk. In addition, soy milk has no saturated fat.

While cow's milk is the most nutritious, soy milk is a viable alternative for those who cannot drink cow's milk. Whichever alternative you choose, make sure it is fortified with vitamin D.
A soy beverage is prepared by grinding soybeans. Many soy beverages are fortified to increase the calcium. Check the nutrition facts label for at least 30% (300 milligrams) calcium to be equivalent to 1 cup of cow's milk. The amount of calcium varies between brands. Soy milk tends to be slightly lower in protein (2 -4 grams) than cow's milk and may have little vitamin A or D unless fortified. Soymilk does not contain lactose therefore those who have lactose intolerance can use soymilk in place of cow's milk.
Continue Learning about Non-Alcoholic Beverages & Health