In one Harvard study that followed 88,000 women for twenty-four years, those who drank at least two sugar-sweetened drinks a day had a 20 percent higher risk of heart disease, compared with those who drank less than one sugary drink a month, regardless of their body weight. In another study among 4,000 men and women who participated in the prestigious Framingham Heart Study for four years, those who drank at least one sugar-sweetened soft drink a day faced a 44 percent greater risk of metabolic syndrome, a precursor of heart disease and diabetes, compared to those who drank less. Again, the risk was independent of their weight. So cut back on sugary drinks, and you'll likely trim your risk of chronic disease along with your waistline.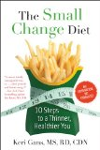 Studies link an increase in Americans' intake of sweetened drinks -- especially soda and sports drinks -- with an unhealthy increase in our body weight. Sweet drinks are also linked to:
Weak bones
Tooth decay
Increased desire for sugar (and in some cases, caffeine)
Many people enjoy an occasional soda with their pizza, but drinking too many sugar-sweetened beverages -- including juices, energy drinks, sweetened ice tea, and coffee drinks -- packs on pounds that can lead to obesity and diabetes. Experts suspect sugar-sweetened drinks alter the body's ability to use insulin efficiently, causing blood sugar levels to rise. A better choice? Sip water instead.
Continue Learning about Non-Alcoholic Beverages & Health