Here are some possible goals to get you started:
Cut back to drinking soda pop on the weekends only.
Bring water bottles to sporting events instead of sport drinks or juice.
Drink a glass of low-fat or fat-free milk at each meal.
Order the smallest size soda pop or lemonade when eating out and skip the refills.
Eat a piece of fruit for breakfast instead of drinking a glass of juice.
Keep a pitcher of cold water in the fridge at all times (flavor with fresh lemon, lime, or orange wedges).
Drink no more juice than the recommended daily limit: 4 to 6 ounces (younger kids); 8 to 12 ounces (older kids and adults).
Switch from whole milk to low-fat milk.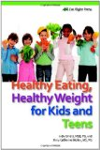 "Beverage awareness" is the first step. Read the Nutrition Facts label on cans and bottles carefully, read the nutrition information listed on company websites, and record your daily beverages in your food journal, so you can see for yourself how many calories they add to your daily intake. Before long, you'll learn to make small but smart choices that allow you to drink your favorite beverages, rather than wear them around your hips.
Here's how you can lessen the calories you get from what you drink:
Aim for eight cups of fluids, with an emphasis on water, a day.
Sip seltzer water or club soda instead of regular soda.
Switch from whole milk to 1 percent low-fat or nonfat milk.
If you drink juice or fruit drinks, opt for 100 percent fruit juice, and limit it to eight ounces a day.
Switch from "fancy" sugar-sweetened coffee or tea drinks to regular coffee or tea. It is always better to add your own sugar, if needed, to control amount.
If you drink alcohol, stick to one to two glasses of wine or beer, or one cocktail a day.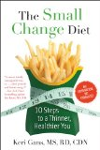 You can lessen your liquid calories by making one simple switch, says nutritionist Kate Geagan. Learn a simple trick for reducing the calories you drink by watching the video.
Continue Learning about Non-Alcoholic Beverages & Health