Researchers have found that the hearts of adults have shorter contraction times one hour after consuming energy drinks containing caffeine and the amino acid taurine.

The researchers compared the contractions of the heart using magnetic resonance imaging (MRI) before consuming energy drinks and one hour afterward. They found that the lower left chamber of the heart -- the left ventricle -- contracted more vigorously in people who drank energy drinks. Heart rate, blood pressure and the amount of blood leaving the heart, though, remained about the same within one hour of consumption.
Continue Learning about Non-Alcoholic Beverages & Health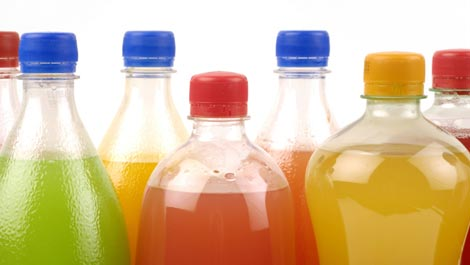 Beverages of the non-alcoholic variety include: juices, sodas, milk, tea, coffee and energy drinks to name a few. While these drinks have a variety of health benefits, it is helpful to lookout for the ones that are low in sugar. S...
odas and artificially sweetened juices are high in sugar and can pack on the pounds. Plus many beverages contain caffeine, which can have adverse effects as high doses. Many beverages provide great resources of antioxidants, nutrition and vitamins.
More