Regular, sweetened soda is one of the worst sugary offenders. Wean yourself off of your dependence by mixing half of your regular soda with half of its diet equivalent for a while. This can ease your transition into the switch to diet soda, which doesn't have the same sugary taste. But research shows that drinking diet sodas isn't healthy and can increase your risk for metabolic syndrome, kidney damage and obesity, as well as damaging your cells and teeth. Instead, try to skip the soda altogether by drinking more water (with lemon or lime, if you prefer) or making your own bubbly beverages. Seltzer water is a great, healthy alternative that you can dress up in a variety of ways. You could try flavored varieties, but it might be tastier to make your own. Add strawberries, melon slices, lemon or lime wedges, raspberries or mint to your seltzer water for a more interesting take.
Many people wean themselves off regular soda by switching to diet. While you may not like it at first, you'll get used to it. If it's strictly the bubbles you're after, switch to plain or flavored seltzer, club soda, or water. Here are some other tips to help you stop drinking soda:

1. If you currently drink soda, cut back gradually over a two-week period. For example, if you now drink five cans per day, go to four, then three, and so on until you're off it completely.

2. Experiment with alternatives to soda that aren't sweetened with sugar and contain 25 calories or less per serving -- iced or hot herbal teas, for example.

3. Limit diet sodas to one or two a day. Then switch to seltzer or club soda.

4. Don't keep soda in the house.

5. Enjoy one serving of regular soda on a special occasion, like at a ball game (as long as you don't have season tickets).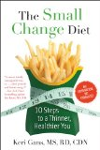 Sodas are packed full of staggering amounts of sugar and calories. In this video, Dr. Oz helps a family who is addicted to soda, offering alternatives that are healthier, cheaper, and smarter.
Continue Learning about Non-Alcoholic Beverages & Health