Depends on how you define "work" -- will they speed up your system and give you a rush? Likely. But will a hard crash follow that rush and could that rush be dangerous for your system or cause burn out if you do it regularly. Likely. Are all "energy" drinks the same? No. When you need energy isn't the body calling out for nutrients to support its own energy equations as opposed to just wanting to be sped up without fuel to do its work. Yes.
Popular "energy" drinks seem to have taken over the world - you can get them everywhere from convenience stores to night clubs. But do they work? I wish I could give a definitive answer, but there's just not enough data to be sure. If you are going to indulge, go for the sugar-free versions. Many are loaded with caffeine, or its equivalent, which, of course, can explain why drinkers feel a boost, no matter what the other "energy" ingredients end up being (things like taurine and guarana).

While it doesn't appear they're unsafe (though there have been some links to heart problems in rare cases), we do know of one definite downside: Don't mix them with alcohol. By getting you "up," they allow you to drink more booze before you feel its negative effects -- a dangerous combo indeed.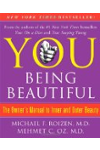 Continue Learning about Non-Alcoholic Beverages & Health