No, unless you have been diagnosed with a condition that would disallow one of the ingredients in a particular soda sweetener, which would be extremely rare (e.g. Phenylketonuria). Unfortunately the internet is abuzz with horror stories of artificial sweeteners, commonly found in diet soda, causing everything from cancer to obesity in humans. To date, the FDA has not been presented with scientific information that would support a change in conclusions about the safety of the five approved artificial sweeteners (saccharin, aspartame, sucralose, neotame, and acesulfame potassium). The safe conclusions are based on a detailed review of a large body of information, including hundreds of toxicological and clinical studies. So is diet soda better than regular soda pop? If you are trying to control your calorie intake, then definitely, yes, it is better.
Did you think that just because diet soda was calorie-free that it was guilt-free, too? Sorry. Even drinking diet drinks is associated with a higher risk of metabolic syndrome.

Consumption of sugar (or its equivalents, like corn syrup) in soft drinks has been linked to obesity in children and adolescents. But a recent study of almost all 50-year-old men and women in Framingham, Massachusetts, found that having more than one soft drink daily, whether sugared or diet, increased the risk of metabolic syndrome by 44 percent over a four-year period. The risk was increased similarly whether the drink was sugared or diet.

One theory is that the high sweetness of drinks conditions people to crave sweet foods; another is that ingredients in the drinks can lead to insulin resistance or inflammation.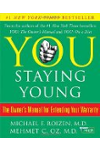 Continue Learning about Non-Alcoholic Beverages & Health