Internal Medicine Specialist Dr. Keri Peterson discusses the pros and cons of energy drinks. Watch Dr. Peterson's video for information on health and wellness.
Energy -- whether it's for your house, your body, or the bedroom -- is a good thing. But with energy drinks, you're not getting the boost from the vitamins they may be touting, but rather from the caffeine and a temporary high from too much sugar.

Drinking them could be dangerous to the heart because of the amount of caffeine. If you were to drink multiple glasses of this mixture or concoctions, and a few cups of coffee we think there would be a potential for significant danger-in the form of a racing heart beat, elevation of blood pressure and even potentially a heart attack. And too much sugar can make your arteries age, sapping your energy in the long run.

One 8-ounce bottle after a long (more than 1 hour of exercise) workout is fine, but limit it to no more than that.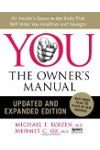 Continue Learning about Non-Alcoholic Beverages & Health