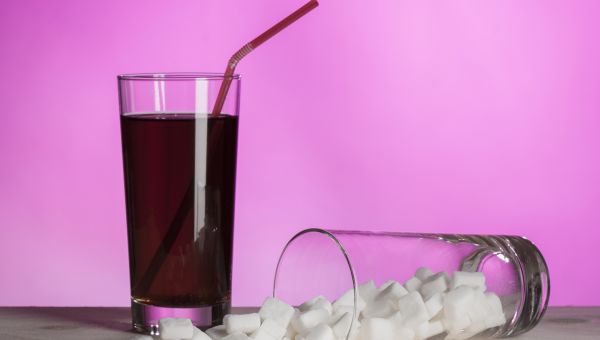 From Austria to Zimbabwe and more than 43 countries in between, sweet soda is the drink of choice. But here in North America we've taken it to a new level. Canadians down 101 liters (27 gallons) of sweetened drinks per person per year; Mexicans drink 146 liters (38.5 gallons); and Americans gulp more soda and sweet beverages than in any other country -- 170 liters (45 gallons!)
Added sugar makes up almost 15 percent of the calories in an average North American diet. That takes a big toll: Tracking over 12,000 Americans for 14 years, researchers found folks who consumed the most added sugar were twice as likely to die of heart disease. No surprise there!
Related: Your Guide to Artificial Sweeteners
So if you want to take steps to a sweeter future, reduce or eliminate added sugar and sugar syrups from your diet. (It'll also sweeten the economy by reducing health-care costs.) And you'll improve your heart health, brain power and sex life.
Read the labels and say no to sweetened beverages and packaged foods. One bottle of peach iced tea packs up to 50 grams of added sugar. A fat-free lemon yogurt has 31 grams of added sugar.
Look at ingredients for added sugar and syrup listed as anything ending in ose -- like high fructose corn syrup; molasses; cane sugar; or fruit juice concentrate.
Exceptions? For a sweet treat enjoy one ounce of 70 percent dark chocolate. You can also add a teaspoon of unfiltered honey in your tea. Both deliver heart-loving polyphenols, flavonoids, B vitamins, and minerals like potassium, magnesium and manganese. Sweet!
Related: Three Sweet Ways to Eat Less Sugar
Medically reviewed in May 2018.