Could Unsweetened Drinks Save You Some Pain?
Ice-cold sodas and fruity drinks may hit the spot on a warm weekend, but could sipping unsweetened tea instead save you from a pain-filled future?
Maybe so. In a study, the more of a common soft-drink sweetener called fructose that men consumed, the greater their chances of gout.
Substance Surplus
Gout is characterized by sharp crystals that form in the foot or leg joints—the big toe most often—causing sudden and severe pain. Fructose may be a factor in the disease, because it increases uric acid in the body—and too much uric acid can set off the gout-provoking process. Go really overboard on soft drinks and the risk of gout may skyrocket—as much as 85 percent higher in a study. But tea doesn't appear to affect risk. And coffee may even reduce it!
Don't Let Gout Get You
Here's what else you can do to keep gout out of your future: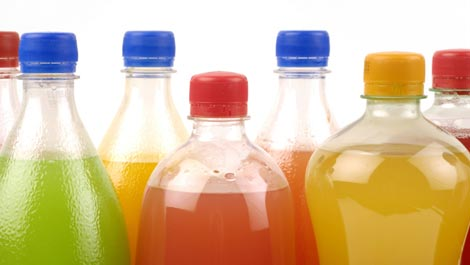 Beverages of the non-alcoholic variety include: juices, sodas, milk, tea, coffee and energy drinks to name a few. While these drinks have a variety of health benefits, it is helpful to lookout for the ones that are low in sugar. S...
odas and artificially sweetened juices are high in sugar and can pack on the pounds. Plus many beverages contain caffeine, which can have adverse effects as high doses. Many beverages provide great resources of antioxidants, nutrition and vitamins.
More