The safety of vitamin drinks is not the most important issue, says Crystal Robertson, a registered dietitian at Riverside Community Hospital. In this video, she says that energy in and out are what's important, and many drinks have empty calories.
Most vitamin drinks are safe but of limited value. It's very important to look at all the ingredients. Some vitamin drinks have a lot of sugar. Some have other supplements in addition to vitamins, which can be harmful. Some have too much of certain vitamins and can harmful.
Continue Learning about Non-Alcoholic Beverages & Health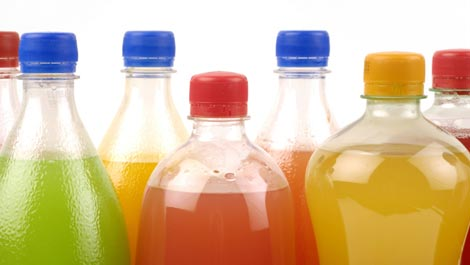 Beverages of the non-alcoholic variety include: juices, sodas, milk, tea, coffee and energy drinks to name a few. While these drinks have a variety of health benefits, it is helpful to lookout for the ones that are low in sugar. S...
odas and artificially sweetened juices are high in sugar and can pack on the pounds. Plus many beverages contain caffeine, which can have adverse effects as high doses. Many beverages provide great resources of antioxidants, nutrition and vitamins.
More