Nitrous oxide is an option to control labor pain. Nitrous oxide has long been used during labor in Europe, Australia and Canada, but is seeing a resurgence in the United States. Administered at lower concentrations than when it was used decades ago, nitrous oxide has minor possible side effects such as dizziness and nausea. It is self-administered by the person through the use of a tank with an attached mask. Nitrous oxide works by reducing the stress hormone response by stimulating the release of endorphins, leading to a feeling of euphoria which makes a person less aware of pain. Women remain alert with complete motor and sensory function.

Trinity Health is a Catholic health care organization that acts in accordance with the Catholic tradition and does not condone or support all practices covered in this site. In case of emergency call 911. This site is educational and not a substitute for professional medical advice, always seek the advice of a qualified healthcare provider.
Nitrous Oxide (N.O., a.k.a. laughing gas) is almost non-existent in the U.S. when it comes to delivery, but is almost universally available in Canada and in England - underscoring the fact that cultural differences can influence medical decisions. NO is virtually risk-free and is thought to be a great adjunct to other pain remedies by helping you get through some of the really difficult contractions. You can ask for it, but may not get it, as many hospitals have a bias against it (that fear was based largely on the hypothesis that it could cause oversedation and create DNA replication difficulties in your newborn; those fears are now considered unfounded). Other fears that it contaminates the environment of others have been overcome with clever gas scavenging devices.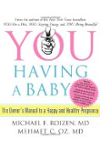 Continue Learning about Nitrous Oxide