Night terrors are events or episodes that usually occur in children in the middle of the night. These events usually include the child waking up suddenly, crying, possibly screaming, breathing fast with a fast heart rate and overall very distraught. Often no matter what the parents do, it will not help calm the child until the episode passes.
Night terrors usually occur in children older than 18 months, usually in the first third of the night. The typical scenario is a child who wakes up approximately 3 hours after going to sleep, acting like she is possessed. She may scream, shake, and point at things. She is not comforted by parents and doesn't even know they are in the room, but goes easily back to sleep after the episode. The next morning the child doesn't remember the event, although everyone else in the house will. Stress and tiredness can contribute to night terrors.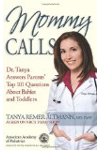 Night terrors describe instances where you open your eyes, yell, flail your arms, kick, and/or experience fear while you are asleep. You may sleepwalk or sit up in bed during a night terror. Having an episode of night terror is different than having a nightmare. While you may wake up during a nightmare, you remain asleep during a night terror. In the morning, you are more likely to recall a nightmare than a night terror. Night terrors are most likely to occur in childhood. The episodes usually last for a few minutes.
Continue Learning about Night Terrors