There's an important biological component to habit formation, and that comes in the form of something called mirror neurons. Simply, mirror neurons allow you to observe someone else performing an action (say, those fellow members of the tribe starting a fire), and that observation makes your brain want to perform the very same action. Yawning after someone else does is the classic example; it's not contagious in the viral kind of way, but it is in the neurological kind of way. Play peekaboo with your toddler, and he will do it right back. Working like tiny video cameras, mirror neurons are found all over the brain and help us assimilate all of the content we receive every day. That content comes in the form of actions as well as emotions, even allowing us to feel pain and empathy when those around us are suffering.

When you observe something, mirror neurons process that information in one part of your brain, then alert other parts of your brain that you should repeat the behavior that you just witnessed. This process is what causes children in the South to grow up speaking with drawls; it's what makes kids of hot-headed parents more aggressive.

The formation of habits depends largely on how these mirror neurons are firing. A common parental mantra -- "Do as I say, not as I do" -- just doesn't work because of mirror neurons. If you tell your child to eat vegetables while you're gobbling down cheese-smothered fries, what do you think he's going to want to eat? If you yell, scream, and throw pillows when you get angry, how do you suspect he's going to react when Tommy from next door breaks his truck? Exactly.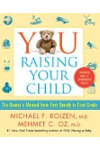 Our morality is largely dependent on how connected we feel with others; the more connected we feel, the higher our degree of generosity and compassion. Part of that biology comes from a phenomenon involving what are called mirror neurons. Someone does something around you (like yawns, or crosses her arms) and you pick up on it and reflect the same action back. Mirror neurons - like tiny, neurological video cameras - record life as it happens. They're how children learn, and why you may pick up a Southern accent after living a year in Louisiana. These neurons are found in various areas of the brain and they fire in response to people's actions. When you see a person performing an action, you automatically want to simulate the action with the brain (certain circuits in the brain may actually prevent you from doing it). This applies to watching someone dance on "Dancing with the Stars" or serve an ace at the U.S. Open, which is why we can perform better after a real pro shows us the way. Mirror neurons enabled the brains of our ancestors to dramatically increase in size because their learning (and survival) ability grew so dramatically.
The cool thing is that mirror neurons don't fire only with yawning and other inconsequential bodily blurts; your mirror neurons also react to emotions, generating empathy. When you see someone touched in a painful way, your own pain areas are activated; when you see a spider crawl up someone's leg, you feel a creepy sensation because your mirror neurons are firing. Social emotions like guilt, shame, embarrassment, and lust are based on a uniquely human mirror neuron system found in a part of your brain called the insula. It's why you feel sad in the face of tragedy; you can empathize with those people who experience it. It's what allows you to connect with other humans - and transcend the differences we have. It's also one of the reasons why church services and rituals can be so effective for helping people stay happy; they help teach you how you're supposed to feel and how powerful it can be to help others.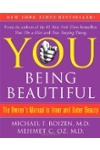 Continue Learning about Neurons