Functional MRI studies show that the cerebellum, the area of the brain responsible for governing movement, can predict a "self-tickle." It alerts the rest of the brain that the tickle is coming, so the pressure and pleasant feelings normally released are muted. Perhaps the brain thinks a predictable touch from our own fingers isn't worth the attention.
While a surprise tickle from a friend may cause barrels of laughter, scientists have found you cannot tickle yourself. The cerebellum, at the back of the brain, ignores "expected" sensations, telling your brain, "Ah, don't get excited. It's just you!"

Your brain knows to predict what you will feel when you or your body does something. This mechanism lets you ignore certain touch sensations like the weight or pressure on the soles of your feet while walking. Your brain saves the "alert" for times when you step on a piece of glass or a sharp rock.

Research published in the journal Nature Neuroscience concluded that during self-tickling, the cerebellum tells an area called the somatosensory cortex what sensation to expect, and this dampens the tickling sensation.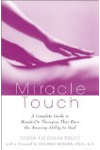 Continue Learning about Parts of the Nervous System