Problems arise when brain synapses lie dormant: The less you use certain connections, the greater chance they have of falling into disrepair (like losing fluency in a foreign language if you don't use it for a long time).

Technically, we actually learn by weakening underutilized synapses and repairing and strengthening the synapses we commonly use. So if you cook a lot and enjoy it, you'll eventually know the recipes by heart—and learn them faster because it's enjoyable.

You build a large connecting wire, which allows for the faster flow of information. By contrast, lesser-used pathways fall into disrepair, so you lose or disable those connections. If you haven't exercised your 1970s TV trivia synapse in a long time, then you're not going to remember the name of the kid who played Bobby Brady on The Brady Bunch (10 points if you said Mike Lookinland).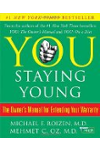 Continue Learning about Parts of the Nervous System