Spine injections with steroids can be helpful for a number of conditions, such as severe arthritis or spinal stenosis, which is the narrowing of the space where the spinal cord resides.
This treatment is often offered when other, less invasive treatments do not work. Less invasive treatments can include using pain relievers and anti-inflammatory drugs.
Although it's difficult to predict who will benefit from steroid injections in the spine, they can be quite helpful.
As with any treatment, spinal injections of steroids do come with some risks. These include:
Discomfort or numbness during the injection
Headache or nausea
Infection
Bleeding along the path of the needle
Nerve damage
Doctors who perform these injections usually use an x-ray (such as fluoroscopy) to confirm the proper location of the needle before the injection. And keeping the injection site free of bacteria is routine to help avoid infections. Fortunately, serious complications or side effects, such as infection or nerve damage, are quite rare.
Spinal steroid injections may be a good option for you. But it depends on the severity of your symptoms, your concerns about the risks of the injections, and the availability of other treatment options.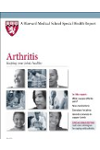 One risk of spinal steroid injections for neck pain is injection into the vertebral artery that can cause blood vessel injury, spasm, or occlusion and lead to a stroke. Other risks of spinal steroid injections for neck pain include pain, bleeding, infection and nerve injury.
Continue Learning about Neck Pain