Naturopathic doctors (NDs) don't use drugs or advocate major surgery; they opt for healing agents that come straight from the earth, or at it, such as water, air, and sunbeams.

Most states have no credentialing requirements in naturopathy; only 11 require licensing, and there are only four naturopathic colleges, all accredited by the Council on Naturopathic Medical Education. The ND curriculum is a 4-year postgraduate program, with the first 2 years covering natural sciences and the second 2 covering clinical sciences. There is a national exam testing on basic sciences, laboratory medicine, nutrition, minor surgery, and several other areas.

You can find your state's status at the American Association of Naturopathic Physicians Web site, http://www.naturopathic.org.

Full disclosure: Many conventional doctors aren't too keen on naturopaths calling themselves doctors because some feel that this could confuse patients and cause them to think that they've had the same training. Smart patients should know the difference between MDs and NDs, and DOs and DCs for that matter.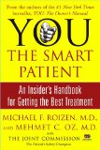 Continue Learning about Naturopathy