If you decide to take natural remedies or herbal medicines, consider the following tips:
Don't take them if you don't need them.
You may need to experiment with herbal remedies, since most of the evidence for efficacy is empirical, meaning that recommendations and usage are based upon repeated experience and observation throughout history. Few have been subjected to the rigors of scientific testing. Allow your experience to be your guide and use only those remedies that provide you with consistent benefits.
Be sure to let your doctor know about it, particularly since some of these treatments can react with prescription drugs.
Herbal products may be contaminated or adulterated, and they may not contain advertised amounts of the active ingredients. So, purchase reputable brands that also advertise the purity of their ingredients. Search for herbal preparations that have been "wildcrafted" (harvested from wild stands) or cultivated organically.
Discontinue use if you have an adverse reaction.
Tinctures (alcohol based) and freeze-dried extracts of herbals are usually the best preparations to purchase.
Loose herbs that are sold in bulk and powdered herbals within capsules are less likely to be effective.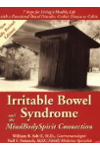 Continue Learning about Natural Wellness Techniques & Treatments