One way to practice living in the moment: the body scan. How do you do it? Focus on every part of your body, which will help you to relax:
Lie down.
Close your eyes and notice your posture.
Think about the natural flow of your breath, focusing on air filling and leaving the lungs.
Notice your toes—any tension, tingling, or temperature change?
Move to thinking about your feet, heels, and ankles, all the way up through the knees, thighs, and pelvis.
Continue with each body part—going through both the front and back of your body as you work your way up—finishing with the throat, jaw, tongue, face, and brow.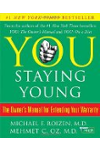 Just be, and enjoy life. Understand that who you are is not dependent on what you do, what you have, or how impressive your accomplishments are.

When my children were born, I said to each one, "You don't have to be anything or do anything. We just brought you here to show you how much we love you." If you can diminish the dominance of the need to prove yourself, you'll gain access to the part of yourself that showers you with love for just being.

Of course, you do not want to completely eliminate the part of yourself that lives in the past, plans for the future, and delights in achievement. Planning, doing, and achieving should be central in your life -- it's just that your sense of worthiness should be liberated from these activities.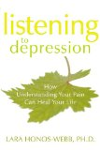 Continue Learning about Natural Wellness Techniques & Treatments