The evidence for natural remedies is growing by leaps and bounds thanks to the research by the National Institutes of Health - National Center for Complementary and Alternative Medicine http://nccam.nih.gov/research/ in the U.S.
Note, the German Commission E: Monographs, have been publishing results for many years. http://cms.herbalgram.org/commissione/HerbIndex/approvedherbs.html and the FDA (although they treat herbs as foods not drugs) has issued guidance on the use of such products. http://www.fda.gov/RegulatoryInformation/Guidances/ucm144657.htm
Most importantly, any individual who chooses to take herbal remedies should discuss with their health care provider, specifically for potential interactions with commonly prescribed prescription drugs or other treatments.
Most of the evidence for efficacy of "natural" remedies and herbal products is empirically derived, which means that recommendations and usage are based upon repeated experience and observation throughout history. Few have been subjected to the rigors of scientific testing. But even if no better than placebo, "natural" remedies may be helpful.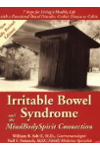 Continue Learning about Natural Wellness Techniques & Treatments