Consumer healthcare specialist Dr. Tod Cooperman explains the guidelines consumers should follow when using herbal supplements. Watch Dr. Cooperman's video for tips and information on nutritional supplements.
Because each herb has a different property and purpose, you need to read the label or ask a practitioner for proper dosing. It is advisable to buy herbal supplements from a reliable company and make sure they have been standardized. This means the manufacturer has performed an analytical test to measure the amount of key ingredients in the batch. Also, whole herbs that are either organic or grown in the wild have the best chances of being safe. Don't forget that dosing is not exact with herbs, and the potency can vary.
The bottom line is that many substances labeled as "natural" can also be strong medicines. Most herbal products sold in the United States are not standardized, which means that determining the exact amounts of ingredients can be difficult or impossible. Herbal preparations can affect your response to prescribed medication or may even be toxic to the liver.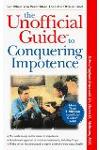 More About this Book
Unofficial Guide to Impotence
The Unofficial Guide to Conquering Impotence delivers the inside scoop on impotence: the truth about Viagra, what treatments really work, and how lifestyle changes can aid in conquering...
Continue Learning about Natural Wellness Techniques & Treatments