Most minor nail injuries heal on their own, but they might be unsightly for a while because the nail is like a kid's science experiment - it takes a heck of a long time to grow. Other than more serious fungal infections and psoriatic nails, here are four common, minor (well, typically minor) nail-related issues.
White Spots: These small, semi-circular spots result from injury to the base (matrix) of the nail, where nail cells are produced. They'll eventually grow out.
Splinter Hemorrhages: A disruption of blood vessels in the nail bed can cause fine, splinter-like vertical lines to appear under the nail plate. Caused by injury and some drugs, splinter hemorrhages resolve spontaneously. However, since an infection in your heart can also cause these, call a doc to make sure, especially if you feel under the weather and have a fever.
Ingrown Toenails: Improper nail trimming, tight shoes, or poor posture can cause a corner of the nail to curve downward into the skin. Ingrown nails can be painful and sometimes even lead to infection. To avoid infection, see a doctor, rather than attempting to saw away the nail yourself. Your doctor will numb the toe and trim the ingrown nail. To prevent the nail from regrowing. An 80 percent phenol solution can destroy the nail growing cells on the side that is growing in. Or you could pay $800 more per nail than the phenol if you want it removed by the laser that is no more effective.
Finger Cracks: Second only to a toe stub, a pesky hangnail (or a finger crack, technically) wins the award for the smallest, most annoying pain in our lives. How do we get them: When humidity is low, your fingertips and cuticles can crack. Best prevention: Use a moisturizer routinely to keep your skin from drying up. If you do crack up, try Johnson & Johnson's Liquid Bandage (like Crazy Glue for your skin) to seal the cracks and eliminate the pain within a few seconds.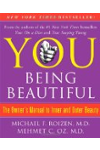 Common minor nail injuries and conditions include white spots caused by trauma to the nail, brittle and peeling nails, fungal infections, and ingrown toenails.

Some minor nail conditions can be treated at home. But fungal infections and ingrown toenails can be stubborn and require medical treatment, particularly in people with diabetes or nerve damage or circulation problems in their feet.
Continue Learning about Nail Disorders