Music therapy can be helpful to calm patients undergoing stressful medical procedures. Watch as Claire Littlejohm of Trident Medical Center explains the health benefits of music therapy.
If you feel uptight after a hard day at work, keep the music playing. This form of mind/body therapy can help treat neurological, mental, or behavioral disorders such as developmental and learning disabilities, Alzheimer's disease and other aging related problems, brain injuries, and acute and chronic pain. Even surgeons report performing better when they could select the music played in the operating room. Composer and researcher Steven Halpern says that certain musical forms can transport the listener's brain into the alpha wave, a state of relaxation much like meditation.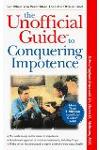 More About this Book
Unofficial Guide to Impotence
The Unofficial Guide to Conquering Impotence delivers the inside scoop on impotence: the truth about Viagra, what treatments really work, and how lifestyle changes can aid in conquering...
To date, there is evidence that music therapy can reduce high blood pressure, depression and sleeplessness. In Alzheimer's patients, music therapy was shown to significantly reduce anxiety and aggression. While there are no claims that music therapy can directly cure diseases like cancer, medical professionals believe that music can reduce certain symptoms, help with healing, improve physical movement, and enrich a patient's overall quality of life.
Continue Learning about Music Therapy