Muscular dystrophy (MD) is a group of nervous system disorders that inevitably cause muscle weakness and deterioration. As muscle loss advances, fasciculation increases in the affected regions. However, muscle twitching is a less indicative symptom of MD, which can also include mental slowness, trouble walking, drooling, and difficulty using certain muscles.
Continue Learning about Muscular Dystrophy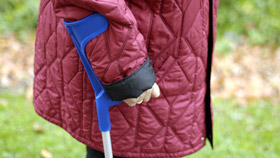 Muscular dystrophy (MD) refers to a group of more than 30 genetic diseases that cause muscle degeneration, progressive weakness and chronic or permanent shortening of tendons and muscles. Treatment focuses on symptom management an...
d can include steroids, physical therapy, breathing support devices and surgery. The prognosis varies according to the type of MD and the speed of progression.
More