Hollywood will never be the same now that Botox has been found to decrease underarm sweating. About a dozen injections will keep the underarms dry for several months. Sweating decreases by over 80%. Similarly, sweating on the palms of the hand and the soles of the feet can be lessened with Botox. The treatment is painful and fairly expensive.

People who grind their teeth may develop large muscles, called masseters. Injection of Botox into these muscles can decrease their size.

Botox is currently in use for hundreds of other medical problems, including the treatment of migraine headaches and overactive bladders. It has truly become a chemical knife for many problems.

And now Botox has been used to lift breasts! The fact that this procedure is totally illogical doesn't stop some people from trying. It has even been injected into the wrinkles above the knees. While you may not be able to walk properly afterward, your knees will look beautiful.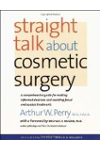 Continue Learning about Muscoloskeletal Agent