During a treatment with Botox (onabotulinumtoxinA, also called injectable botulinum toxin type A), you can expect to have some discomfort. The product injected into the muscles under your skin in a series of injections. The entire procedure takes about 20 minutes. If pain is a concern, a topical analgesic may be used to numb the injection site or sites. If you opt for this, add another 30 minutes for the treatment time. Botox and other injectables are called "liquid facelifts" because they can provide noticeable results without surgery.
During a Botox treatment, a series of carefully placed injections deliver the toxin directly to the muscle. The zone of action is nearly half an inch on either side of the injection. If placed too low on the forehead, it can spread to the eye muscles and cause double vision and problems moving the eyelids and face. Do not let a technician or nurse inject the drug. Botox is a "chemoknife," destroying anything it touches. If your surgeon is too greedy to spend 10 minutes to inject the Botox himself, find another doctor.

Proper injection of Botox is a true art form. Some patients require complete paralysis of a particular muscle while others just want a weakening of the muscle. Surgeons can "Botox" portions of a muscle, not necessarily the whole thing. They can look at stronger lines on one side of the face and weaken the muscles on that side of the face to create better symmetry.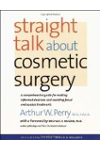 Continue Learning about Muscoloskeletal Agent